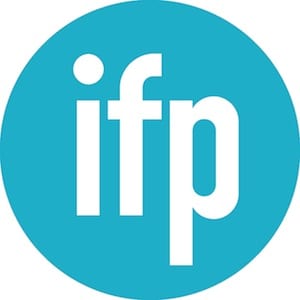 If you're as excited as we are about our upcoming 36th annual Independent Film Week (taking place from September 14th – September 18th at Lincoln Center), then you will want to keep your eyes on our website tomorrow morning. This Tuesday we will officially announce our slate for the Project Forum at Independent Film Week, consisting of 133 new films in development representing the finest projects in our Emerging Storytellers, No Borders International Co-Production Market and Spotlight on Documentary programs.
In previous years, these programs have represented a myriad of talent that have gone on to have long and prosperous careers in the film industry. And for the first time in Independent Film Week's history, RBC's Emerging Storytellers Program will feature a brand new focus on web series! To get an in-depth look at the Project Forum as a whole, be sure to click here!
Which projects will be selected for Independent Film Week's 2014 edition? Check back tomorrow morning for the full scoop! And if you plan on attending, passes are now on sale Independent Film Week's Filmmaker Conference. Featuring keynotes & panels, pitch workshops, screenplay readings, Meet the Decision Makers and much, much more, passes for this year's Filmmaker Conference are 15% off for the month of July!