Welcome to Alumni on Screen, November 2021 edition! To champion and signal boost our Gotham-supported projects, at the top of each month we'll have a rundown of alumni making their way into the world on screens both big and small.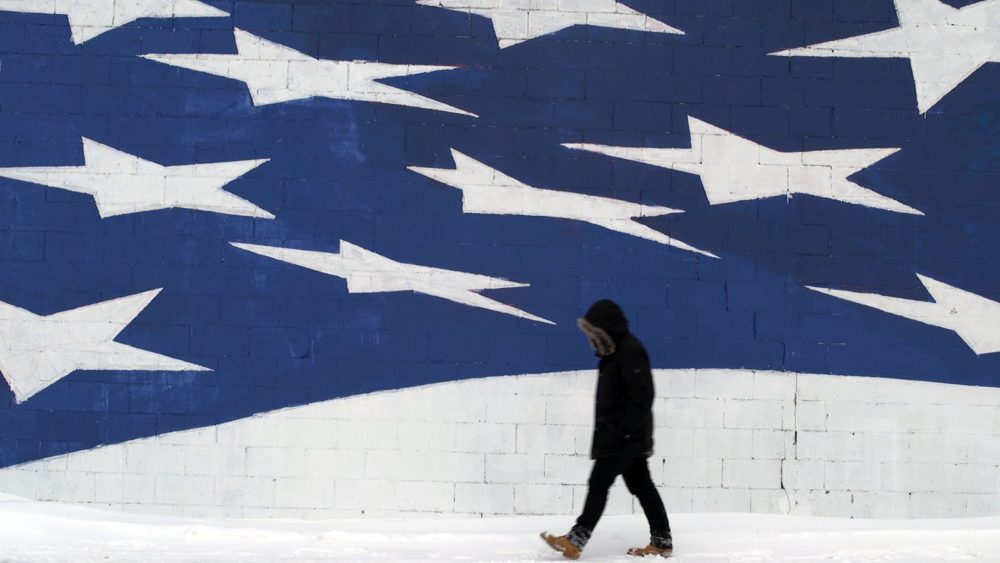 Filmmaker and artist Angelo Madsen Minax returns to his rural Michigan hometown after a family tragedy. Weaving vignettes of VHS and Super 8 home movies with the present day, Madsen creates a poetic, nuanced portrait of a family navigating grief, addiction, and transgender identity.
Directed by Angelo Madsen Minax and produced by Felix Endara.
Gotham Alum: North by Current is an alumnus of the 2019 Gotham Week Project Market.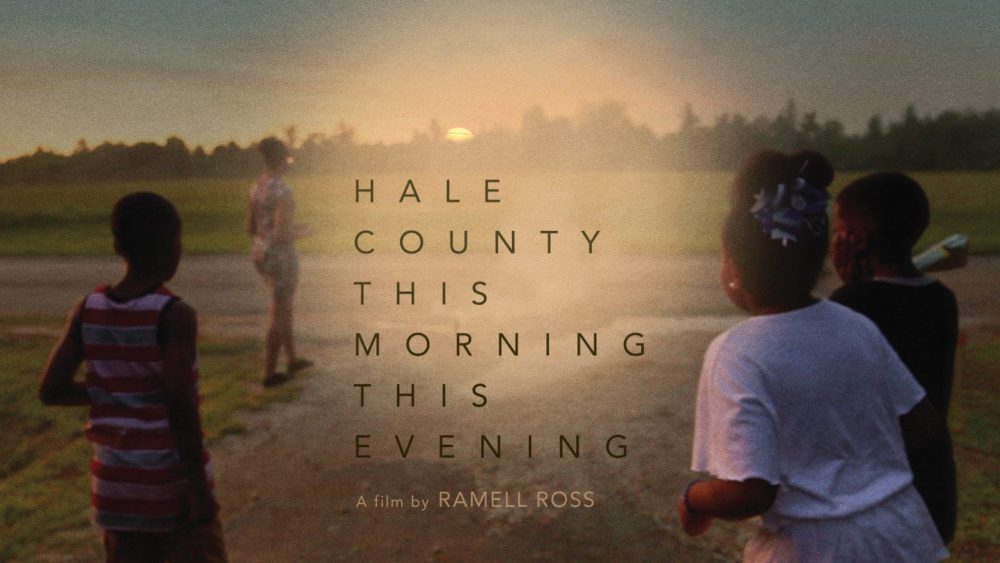 An inspired and intimate portrait of a place and its people, RaMell Ross's Hale County This Morning, This Evening looks at the lives of Daniel Collins and Quincy Bryant, two young African American men from rural Hale County, Alabama, over the course of five years. Collins attends college in search of opportunity while Bryant becomes a father to an energetic son in an open-ended, poetic chronicle that privileges the patiently observed interstices of their lives. The audience is invited to experience the mundane and the monumental, birth and death, the quotidian and the sublime. These moments combine to communicate the region's deep culture and provide glimpses of the complex ways that the African American community's collective image is integrated into America's visual imagination.
Directed by RaMell Ross, written by RaMell Ross and Maya Krinsky, and produced by RaMell Ross, Joslyn Barnes, and Su Kim.
Gotham Alum: Hale County This Morning, This Evening is an alumnus of the 2016 Gotham Documentary Feature Lab.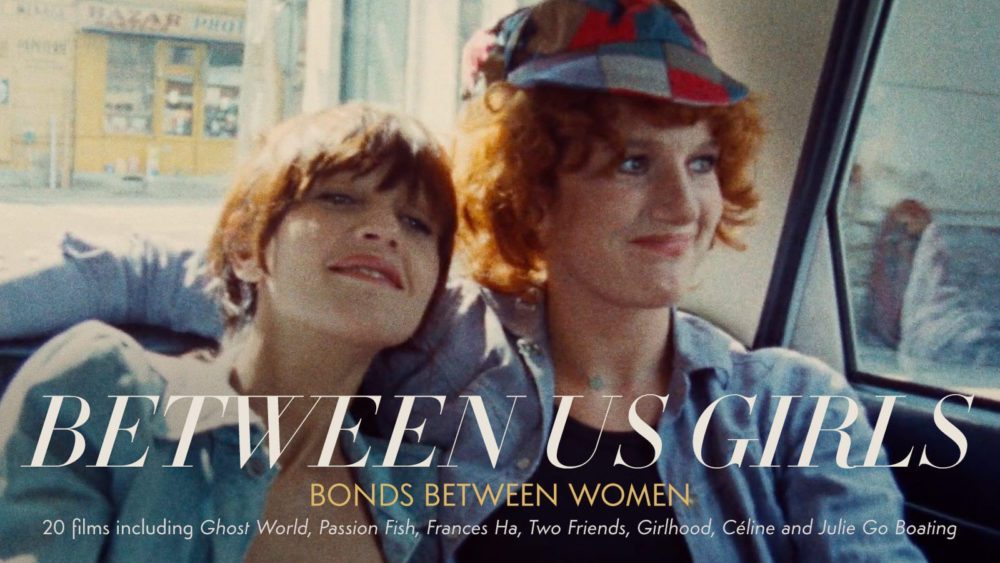 In this collection of films on The Criterion Channel, "the intense, intimate ties that bind women are at the center of these wide-ranging portraits of female friendship and sisterhood that explore the ways in which women support each other: through gestures of solidarity, the sharing of confidences, playfulness, spontaneity, and adventure."
Gotham Alum: two Gotham-supported films are included in this series: Marisa Silver's Old Enough (1984 Gotham Week Project Market) and Lizzie Borden's Working Girls (1986 Gotham Week Project Market.)
NOVEMBER 7
The Last Season
Museum of the Moving Image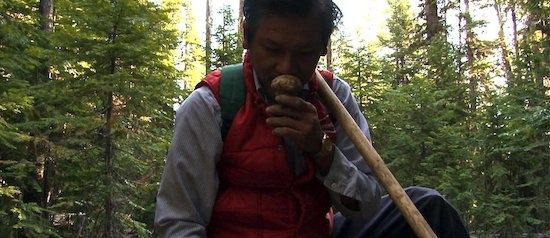 Every fall, devotees descend upon Central Oregon to hunt the elusive and rare matsutake mushroom, prized in Japanese culture and cuisine. In this unlikely place, two former soldiers intersect. Roger is a 75-year-old sniper with the U.S. Special Forces in Vietnam, while Kouy is a 46-year-old platoon leader who battled Cambodia's brutal Khmer Rouge. The two discover more than just mushrooms in the woods: they find a new livelihood as well as a means to slowly heal the wounds of war. Told over the course of one matsutake mushroom season, The Last Season is an unexpected story of family, and a journey into the memory of war and survival.
Directed by Sara Dosa and produced by Josh Penn.
Gotham Alum: The Last Season is an alumnus of the 2013 Documentary Feature Lab.
NOVEMBER 8
El Norte
Metrograph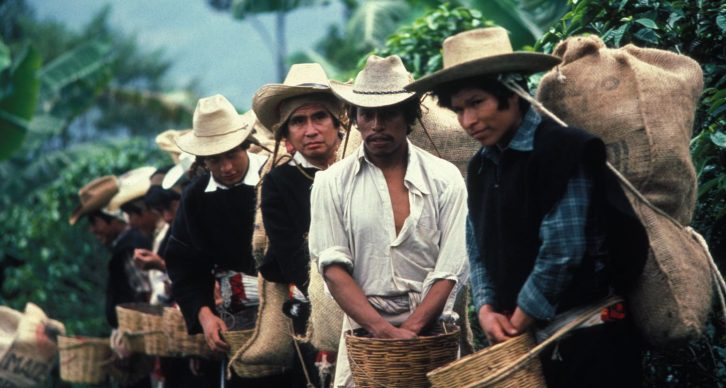 A visually sumptuous low-budget independent epic clad in the riotous colors of the southwest, Nava's El Norte follows teenaged brother and sister Enrique and Rose, fleeing persecution in their native Guatemala, on a treacherous overland journey across the whole of Mexico in search of a new life in a California that will prove to be something less than the promised land. A Sundance sensation turned art house hit combining ripped-from-the-headlines topicality and occasional magical realist flourishes, and one of the seminal works of '80s American independent cinema.
Directed by Gregory Nava, written by Gregory Nava and Anna Thomas, and produced by Anna Thomas.
Gotham Alum: El Norte is an alumnus of the 1983 Gotham Week Project Market.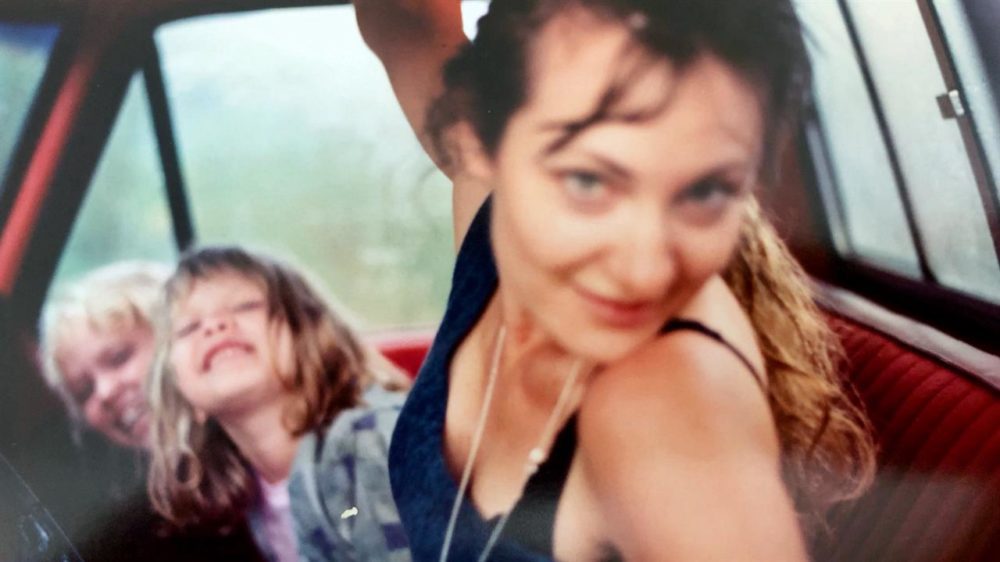 The 12th edition of DOC NYC is running in-person and online November 10-18. We congratulate all the filmmakers screening in the festival and especially the 13 Gotham alumni films:

Jamie Boyle's Anonymous Sister (above); Jessica Kingdon's Ascension; Lisa Hurwitz's The Automat; Julia Bacha's Boycott; Nira Burstein's Charm Circle; Parker Hill and Isabel Bethencourt's Cusp; Emmett Adler's End of the Line; Stefan Forbes' Hold Your Fire; Chris J. Russo's Lady Buds; Cathryne Czubek and Hugo Perez's Once Upon a Time in Uganda; Joe Winston's Punch 9 for Harold Washington; Jerry Risius and Beth Levison's Storm Lake; and Sonia Kennebeck's United States vs. Reality Winner.
Find the full DOC NYC lineup here.
NOVEMBER 15
Storm Lake
Airing on Independent Lens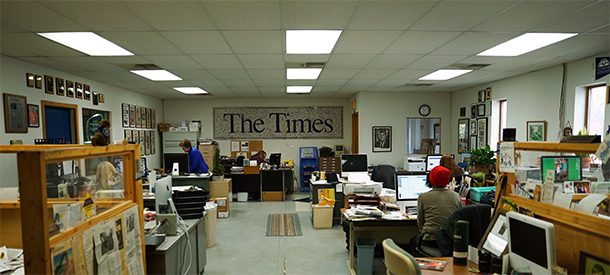 Does American democracy survive without the backbone of independent local journalism? Go inside The Storm Lake Times, a family-run newspaper serving an Iowa town that has seen its share of changes in the 40 years since Big Agriculture came to the area. Pulitzer-winning editor Art Cullen and his team dedicate themselves to keeping the paper alive as local journalism across the country dies out.
Directed by Jerry Risius and Beth Levison and produced by Beth Levison.
Gotham Alum: Storm Lake was fiscally sponsored by The Gotham and is an alumnus of the 2019 Gotham Week Project Market.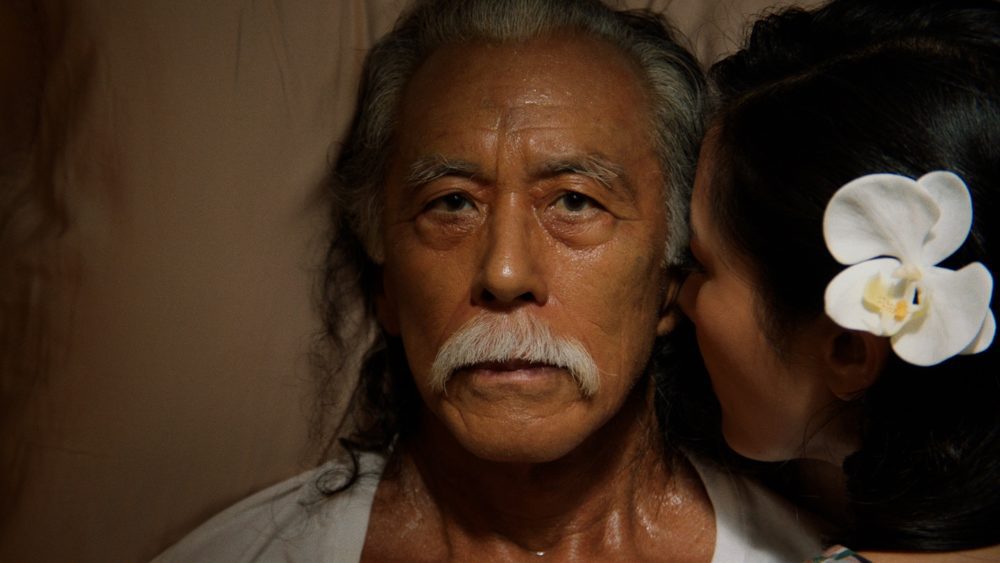 I Was A Simple Man is a ghost story set in the pastoral countryside of the north shore of O'ahu, Hawai'i. Revealed in four chapters, it tells the story of an elderly man facing the end of his life, visited by the ghosts of his past. Incorporating familial history and mythology, dream logic and surrealism, I Was a Simple Man is a time-shifting, kaleidoscopic story of a fractured family facing the death of their patriarch that will take us from the high-rises of contemporary Honolulu to pre-WWII pastorals of O'ahu and, finally, into the beyond.
Written and directed by Christopher Makoto Yogi, produced by Sarah S. Kim, Christopher Makoto Yogi, Matthew Petock, and Yamato Cibulka.
Gotham Alum: I Was a Simple Man is an alumnus of the 2015 Gotham Week Project Market.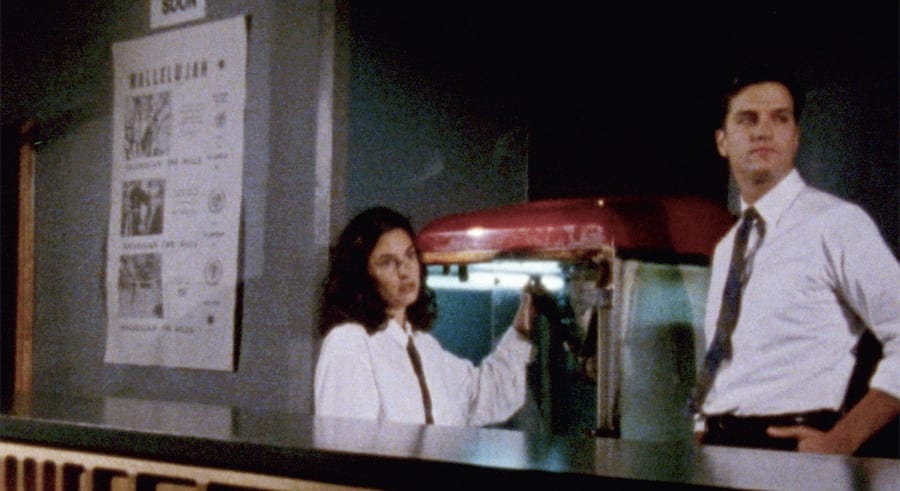 After hawking VHS copies of her short film I Was a Teenage Serial Killer at zine conventions across the U.S. of A., self-proclaimed "Queen of Underground Cinema" Sarah Jacobson catapulted to DIY stardom with her first and only feature, Mary Jane's Not a Virgin Anymore—or, as the film's original website put it, "the 23-year-old Jacobson is back IN YOUR FACE with an explosive look at girls having sex and what they have to say about it." Produced and self-distributed by Jacobson and her mother, the movie chronicles the sexual travails of a high schooler (Lisa Gerstein) who works with punks, drunks, and losers at her local indie cinema, with San Francisco's Victoria Theatre standing in for the generic, no-frills Midwestern art houses of Jacobson's youth.
Written, directed, and produced by Sarah Jacobson.
Gotham Alum: Mary Jane's Not a Virgin is an alumnus of the 1995 Gotham Week Project Market.
NOVEMBER 26
Suburbia
Metrograph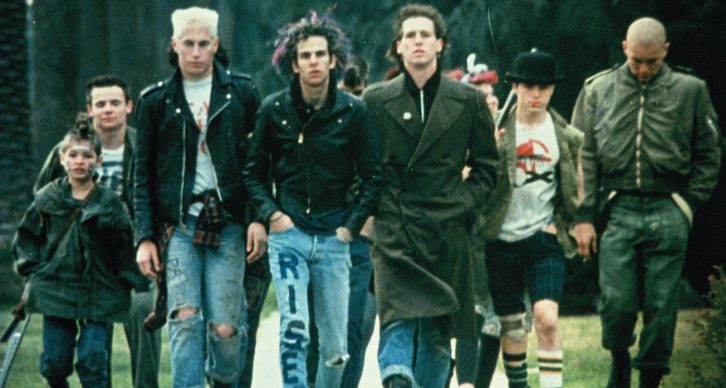 Her 1981 documentary The Decline of Western Civilization having pegged her as the premiere interpreter of American punk culture, Spheeris was called on by producer Roger Corman to make a fiction film set in the dropout milieu she knew so well. The result was this de-glammed, downbeat drama about the kids of the black hole, a gang of teenage runaways who call themselves T.R. (for "The Rejected") squatting in derelict suburban tract houses. Begins with a shocking act of violence involving a stray dog and doesn't let up through live performances by T.S.O.L., The Vandals, and D.I., probing the core of hurt, hate, and alienation at the heart of hardcore.
Written and directed by Penelope Spheeris and produced by Bert Dragin and Roger Corman.
Gotham Alum: Suburbia is an alumnus of the 1983 Gotham Week Project Market.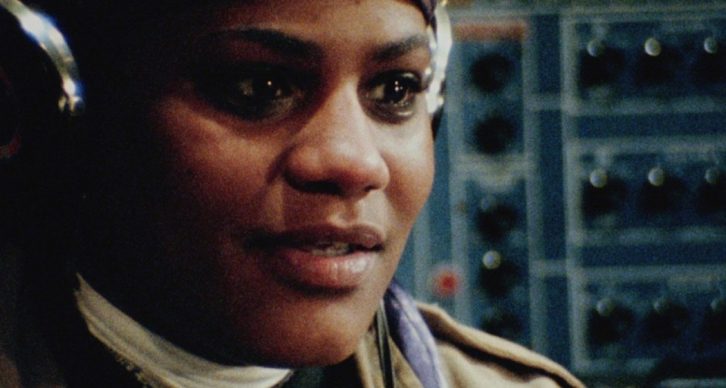 A low-budget blend of documentary and sci-fi elements shot in the streets of early '80s New York and set in a world populated by diverse feminist street gangs, where an embattled socialist administration struggles to hold onto power and maintain the status quo in the face of a rising tide of revolutionary ardor, while the music of Red Krayola rules the airwaves. "Unruly, unclassifiable… as bracing today as it was back when this country began its inexorable shift to the right."—Melissa Anderson, The Village Voice
Written, directed and produced by Lizzie Borden.
Gotham Alum: Born in Flames is an alumnus of the 1983 Gotham Week Project Market.

You can find our month-by-month Alumni on Screen blog posts here.
If your project is an alumnus of The Gotham programs and is being released this month, and you do not see it listed here, please contact us at [email protected]