Welcome to Alumni on Screen, March 2022 edition! To champion and signal boost our Gotham-supported projects, at the top of each month we'll have a rundown of alumni making their way into the world on screens both big and small.

MARCH 1
The Jump
Watch at Home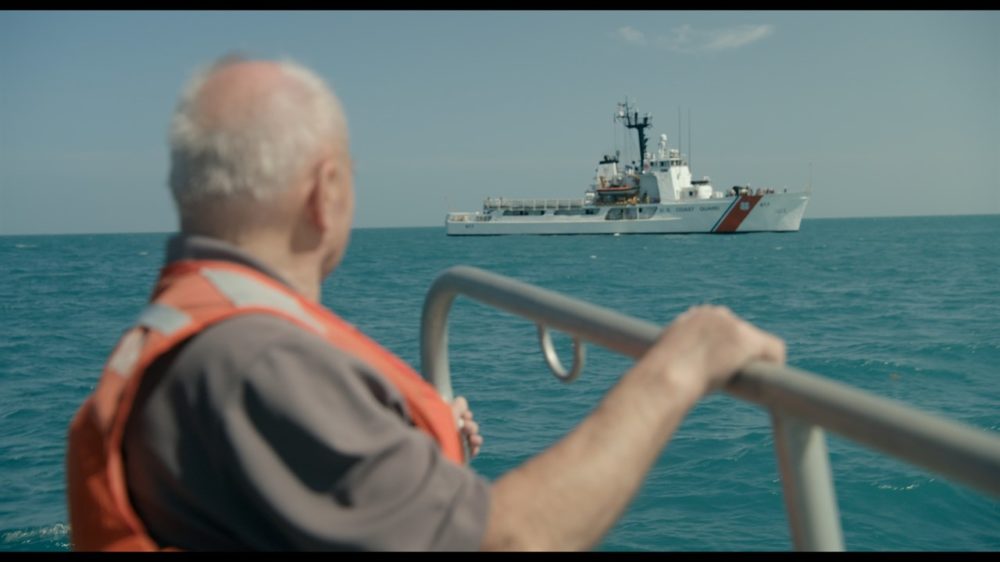 It's Thanksgiving Day, 1970, the Atlantic Ocean. A US patrol boat meets a Soviet fishing vessel. A Soviet sailor jumps across the icy water onto the American boat in a frantic bid for freedom. To his horror, and to the outcry of the world media, the Americans return him to the Soviets. Through rare archival footage and a dramatic, first-person re-enactment by the would-be defector, 86-year-old Simas Kudirka, we relive one of the most unpredictable Cold War muddle.
Directed by Giedre Žickyte and produced by Giedrė Žickytė and Uldis Cekulis; co-produced by Catherine Siméon and Daniel J. Chalfen.
Now available for rent/purchase on Apple TV/iTunes, Amazon, Google Play.
Gotham Alum: The Jump is an alumnus of the 2017 Gotham Week Project Market.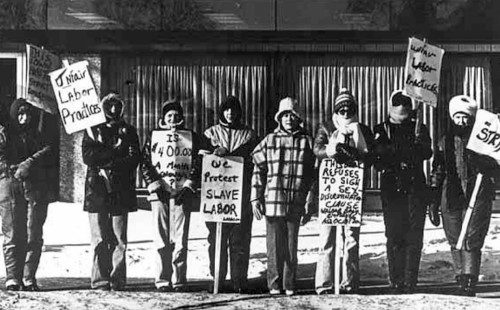 Academy Award–winning actor and documentary filmmaker Lee Grant follows eight women in America's heartland who are driven by gender discrimination to picket the bank where they work in the dead of a Minnesota winter. Risking jobs, friends, family, and their place in the community, the Willmar 8 began the longest bank strike in American history in a dramatic attempt to assert their own equality and self-worth.
Directed by Lee Grant and produced by Mary Beth Yarrow.
Gotham Alum: The Willmar 8 is an alumnus of the 1981 Gotham Week Project Market.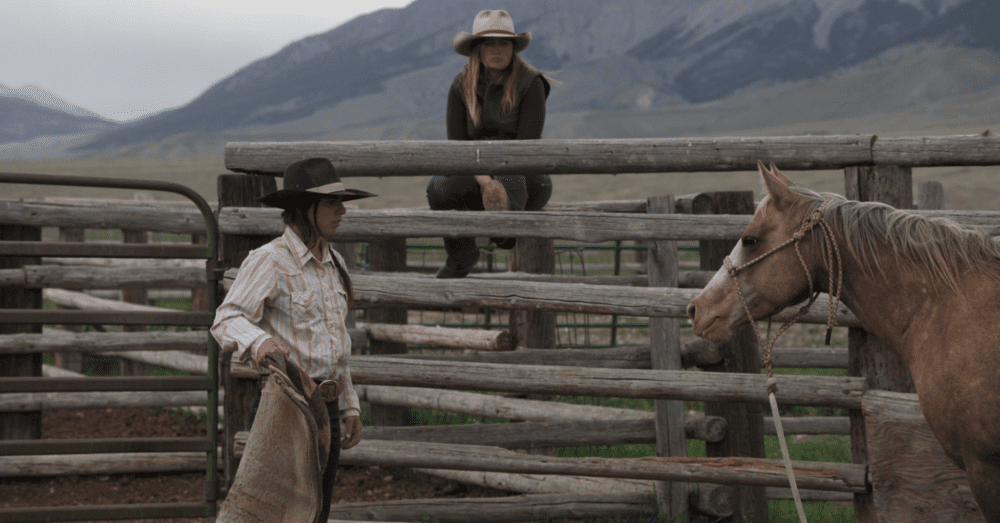 Bitterbrush is a bittersweet, quietly modern portrait of women's work, following the skilled and unflappable Hollyn and Colie, hired hands who herd livestock through the solemn mountains and wide-open plains of the American West, over a summer on the range. Spare and measured, the film picks up on the friendship that bonds the young women in a rugged way of life. As they contemplate their futures, the magnificent beauty of their momentary home in remote Idaho subtly reveals the effects of an American industry in peril. Screening as part of Doc Fortnight: MoMA's annual Festival of International Nonfiction Film & Media. Bitterbrush screens on March 3rd and again on March 4th.
Directed by Emelie Mahdavian; produced by Emelie Mahdavia and Su Kim.
Gotham Alum: Bitterbrush is an alumnus of the 2020 Gotham Week Project Market.
MARCH 3
I Was a Simple Man
The Criterion Channel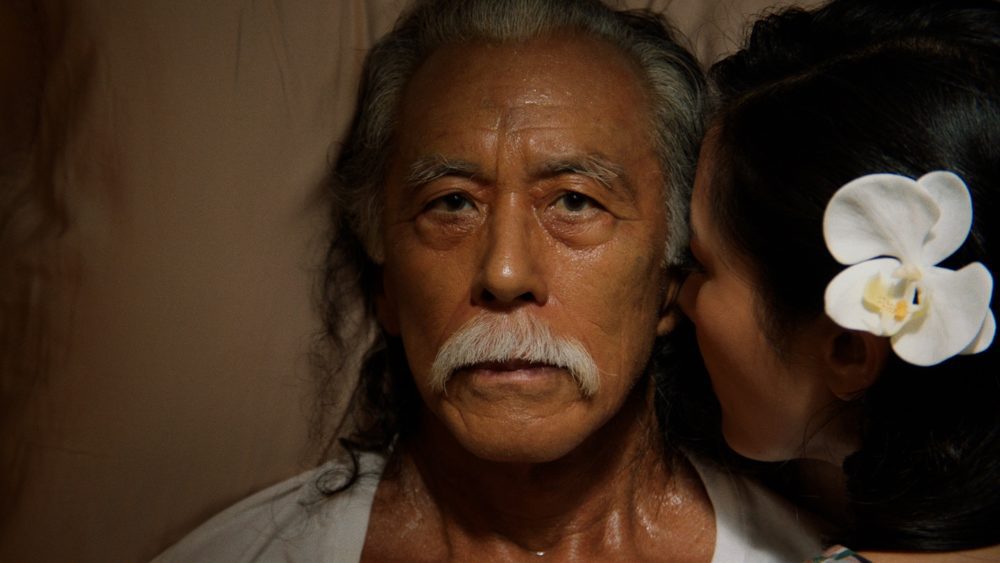 An elderly man in Hawai'i confronts his imminent death and the ghosts of his past as his family bears witness. Christopher Makoto Yogi (August at Akiko's) wrote and directed this meditative American family drama about dying and how we remember the past, starring Steve Iwamoto as the transitioning protagonist and Constance Wu as the specter of his late wife. Drawing largely on local talent for both cast and crew and capturing the vast expanses of O'ahu as the spiritual backbone of the film, I Was a Simple Man is an affecting, beautifully crafted new work by an exciting voice in the indie film scene.
Written and directed by Christopher Makoto Yogi and produced by Sarah S. Kim, Christopher Makoto Yogi, Matthew Petock, and Yamato Cibulka.
Gotham Alum: I Was a Simple Man is an alumnus of the 2015 Gotham Week Project Market.
MARCH 11 – 19
SXSW Film Festival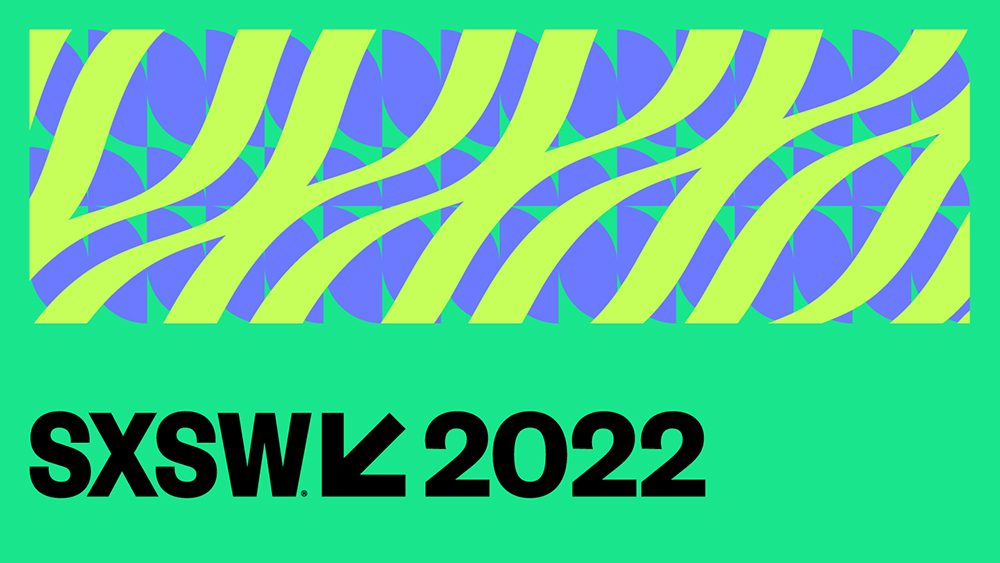 An essential destination for global professionals, the annual March event features sessions, music and comedy showcases, film screenings, exhibitions, professional development, and a variety of networking opportunities. SXSW proves that the most unexpected discoveries happen when diverse topics and people come together. We're thrilled to see seven Gotham-supported films screening at SXSW this year. Learn more about The Gotham alumni screening at SXSW 2022.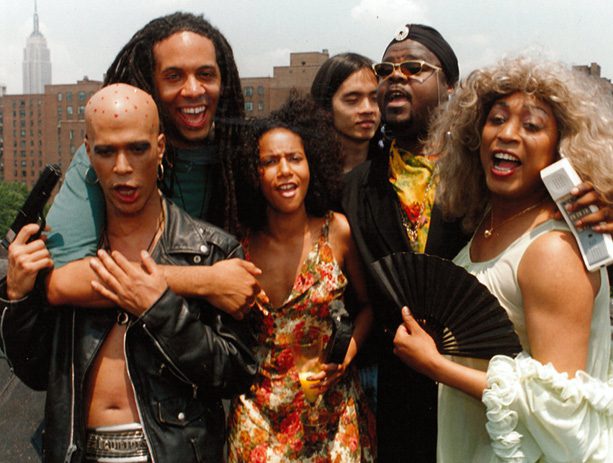 A band of queer, self-described "raging, atheist, meat-eating, HIV-positive, colored terrorists" fight back against homophobic conservative politicians on the streets of New York in Stephen Winter's wild guerrilla satire. Calling out government apathy to the AIDS crisis—particularly as it affected communities of color—Chocolate Babies blends exuberant camp and searing political anger into a radical statement of Black queer power.
Written and directed by Stephen Winter and produced by Jason Kliot and Joana Vicente.
Gotham Alum: Chocolate Babies is an alumnus of the 1995 and the 1996 Gotham Week Project Market.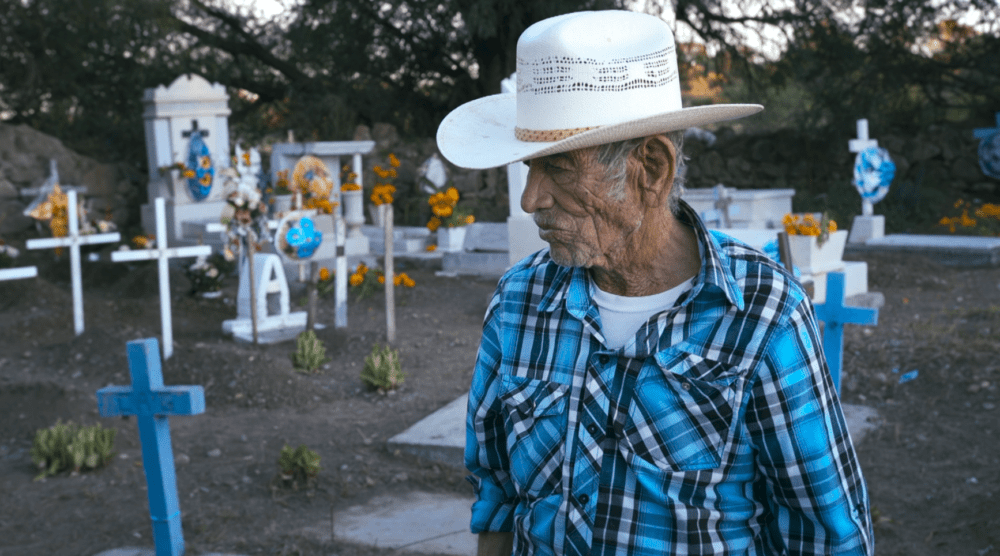 After a lifetime of bus rides to the US to visit his children, Julián quietly starts building a house in rural Mexico. In filming his work, his granddaughter crafts a personal and poetic love letter to him and his homeland.
Directed by Iliana Sosa, written by Iliana Sosa and Isidore Bethel, and produced by Emma D. Miller and Iliana Sosa.
Gotham Alum: What We Leave Behind is an alumnus of the 2020 Documentary Feature Lab.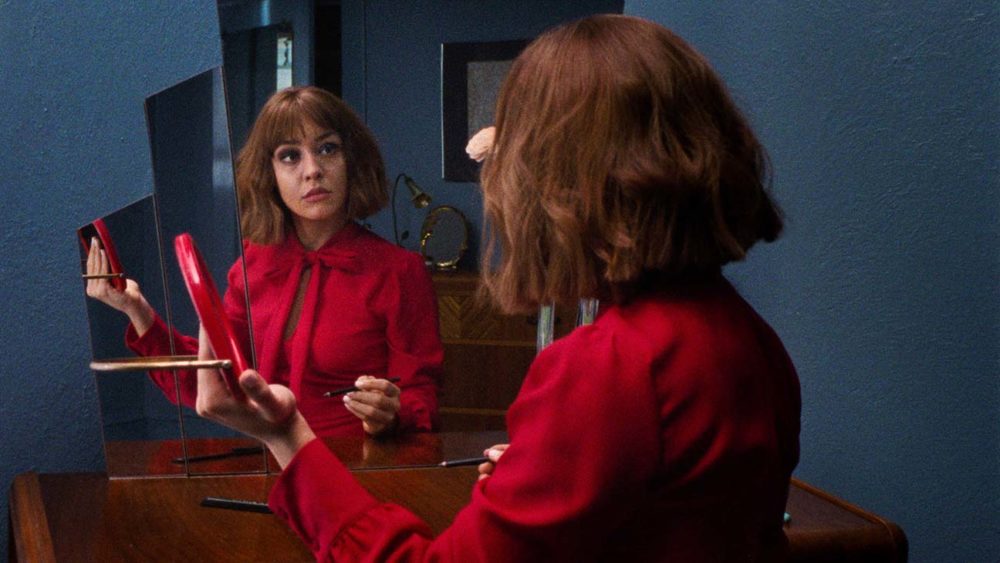 When Marian is on the run, she goes to the only place she knows is safe: her childhood home. She is greeted by her estranged sister, Vivian, a stay-at-home housewife struggling to conceive and on the verge of a failing marriage. Though the two are identical twins, they live opposite lives. Marian's mysterious return disrupts Vivian's small-town routine, and the sisters must learn to reconnect and reconcile. When Marian's haunting past finally catches up to her, their separate worlds collide, catapulting both sisters into grave danger.
Directed by Erin Vassilopoulos, written by Erin Vassilopoulos and Alessandra Mesa, and produced by Benjamin Cohen, Grant Curatola, and Patrick Donovan.
Gotham Alum: Superior is an alumnus of the 2020 Fiction Feature Lab.
MARCH 25
Topside
In Theaters & on VOD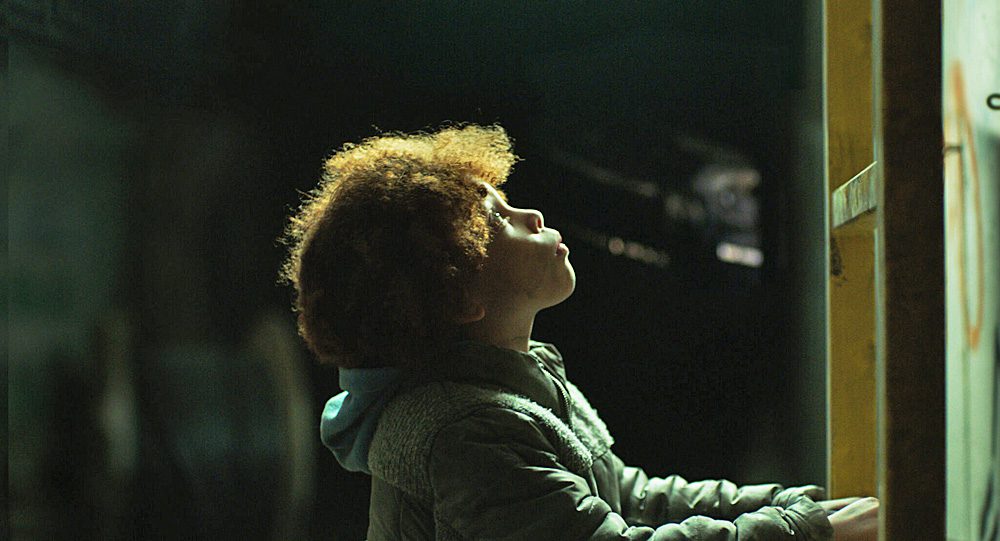 Deep in the underbelly of New York City, a five-year-old girl and her mother have claimed the abandoned tunnels as their home. After a sudden police-mandated eviction, the pair are forced to flee aboveground into a brutal winter night, threatening their future as mother and daughter.
Written and directed by Celine Held & Logan George; produced by Anthony Bregman, Peter Cron, Kara Durrett, Jonathan Montepare, Melina Lizette, Josh Godfrey, and Daniel Crown.
Gotham Alum: Topside is an alumnus of the 2017 Gotham Week Project Market.
MARCH 30
Jinn
The Criterion Channel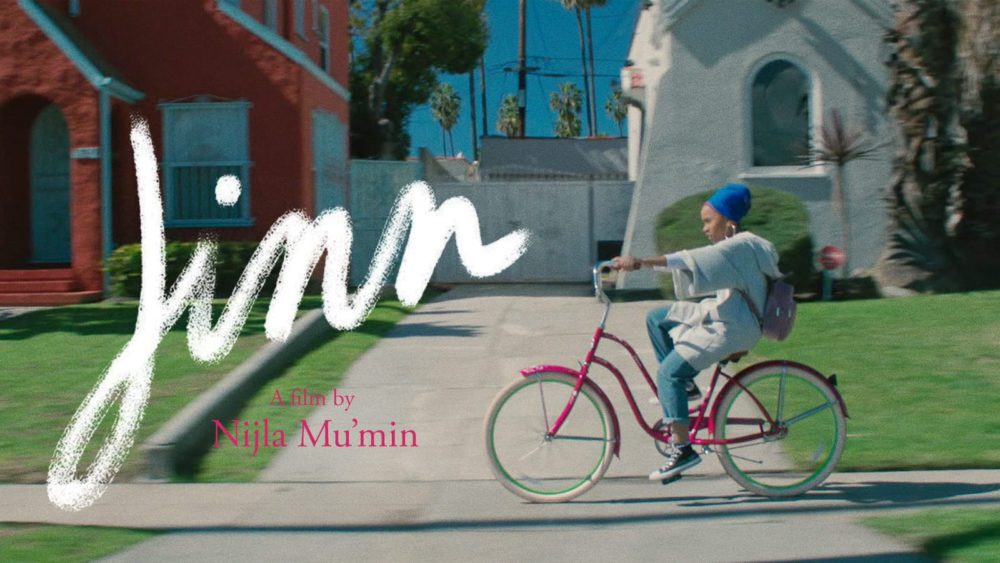 Summer (Zoe Renee) is a seventeen-year-old Black girl who reevaluates her identity when her mother (Simone Missick) converts to Islam. Summer is particularly fascinated by Islam's teachings about the Jinn, supernatural beings who occupy a parallel world. When Summer meets fellow Muslim Tahir (Kelvin Harrison Jr.), she is further drawn to the religion. As Summer and Tahir build a connection based on laughter, curiosity, and beef pepperoni, a budding attraction ignites, causing a conflict between desire and piety. Subverting prevailing stereotypes surrounding Islam, Nijla Mu'min's luminous coming-of-age portrait—winner of a Special Jury Prize at South by Southwest—captures a young Muslim woman's inner awakening in all its wonder and complexity.
Written and directed by Nijla Mu'min and produced by Avril Z. Speaks, Maya Emelle, Arielle Saturne, and Nijla Mu'min.
Gotham Alum: Jinn is an alumnus of the 2017 Gotham Fiction Feature Lab.
You can find our month-by-month Alumni on Screen blog posts here.
If your project is an alumnus of The Gotham programs and is being released this month, and you do not see it listed here, please contact us at [email protected]