[flv:https://s3.amazonaws.com/Video_2012_Misc/2012_EXCQUISITE+CORPSE.mov 580 240]
An esteemed and eerily funny group of writers and actors reads from the script that we the audience have created. Each writer contributes one line of dialogue based only on the previous line. A discussion followed the reading concerning the strife of the creative process and how to let go of our idea "darlings."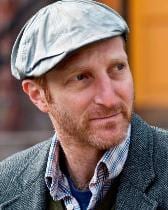 Jonathan Ames, "Bored to Death," "The Extra Man"
Jonathan Ames is the author of eight books, including Wake Up, Sir! and The Extra Man. He is the winner of a Guggenheim Fellowship and the creator of the HBO show Bored to Death. In addition to writing, he's had two amateur boxing matches, fighting as "The Herring Wonder."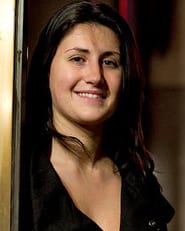 Jen Statsky, writer, "Late Night With Jimmy Fallon"
Jen Statsky is a New York-based writer and comedian. She has written for The Onion and McSweeney's, and performed at the Upright Citizen's Brigade. She is currently a writer on Late Night with Jimmy Fallon, where she was nominated for a 2012 Writers Guild Award.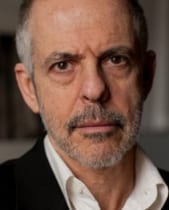 Henry Bean, writer, director, "Noise," "The Believer"
Henry Bean is a novelist, screenwriter, and filmmaker. He has worked in Hollywood for more than thirty years, writing, among other films, Internal Affairs, Deep Cover, and Basic Instinct 2. He has done uncredited work on many films including Enemy of the State, Man on Fire, Murder by Numbers, and The Golden '80s. (He claims to be the only screenwriter who has worked with both Tony Scott and Chantal Akerman). He was "head writer" on HBO's K Street, an unscripted show. He wrote and directed The Believer, 2001, which won the Grand Jury Prize at the 2001 Sundance Film Festival, as well as many other awards, and Noise, 2007. His novel False Match was published in 1982 and won an L.A. PEN award. He lives in New York with his wife, Leora Barish.