Announcing The Gotham/Rotterdam Lab 2021 Producer Fellows
by Zach Mandinach on January 13, 2021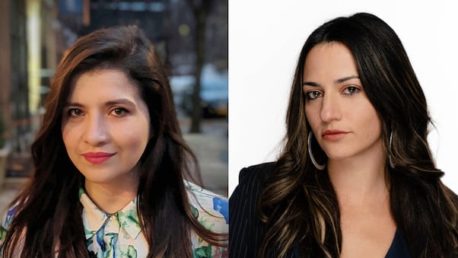 Through its longstanding partnership with CineMart, The Gotham annually selects two producers to participate in the Rotterdam Lab. The 2021 Fellows are Maria Altamirano (Son of Monarchs; "Nettles" ) and Valerie Steinberg ("Hair Wolf;" "Blocks").
Maria Altamirano is a Peruvian-American producer whose work has screened at festivals worldwide, including Cannes, SXSW, and San Sebastián. A Film Independent Producing Fellow, her credits include the feature Son of Monarchs (Sundance 2021), and the award-winning short "Nettles" (Criterion Channel.) Previously, Maria was Market Research Manager at Paramount Pictures.
Valerie Steinberg is an LA-based producer. Credits include Karmalink, "Hair Wolf" (Sundance), "Blocks" (Sundance), "Fry Day" (SXSW), "Metronome" (Tribeca), and "Coffee Shop Names" (Aspen). Honors include Berlinale Talents, Venice Biennale College, Film Independent Producing Lab, Tribeca All Access, and Hong Kong-Asia Film-Financing-Forum. Valerie studied Philosophy and Chinese at Yale University.
The 2021 Rotterdam Lab will take place virtually this year in light of the ongoing pandemic. The aim of the Rotterdam Lab is to provide emerging producers with the means to build and develop an international network. Providing confidence and skills to navigate the world of international film financing, sales and distribution, the Rotterdam Lab offers a place to over 60 producers from over 31 countries.