The 69th Berlin International Film Festival will pay tribute to the Independent Filmmaker Project (IFP) on the occasion of its 40th anniversary and honor founder Sandra Schulberg for her extraordinary contribution for independent cinema and film with a Berlinale Camera.
IFP will also be participating in the European Film Market – EFM. This year our stand #G1 is located on the first floor of the Gropius-Bau building. Come and visit us at our stand to find out more about our programs and new initiatives. Attending staff:
Amy Dotson, Deputy Director and Head of Programming
Milton Tabbot, Senior Director, Programming
Charlotte Reekers, Program Manager, Nonfiction
In addition, IFP supports films that are having market screenings at the EFM. Some of them are also in the Festival line-up. This program is called "IFP Selects" and can be found in the EFM catalog and below. 
IFP is proud to present the following "IFP Selects" at this year's EFM: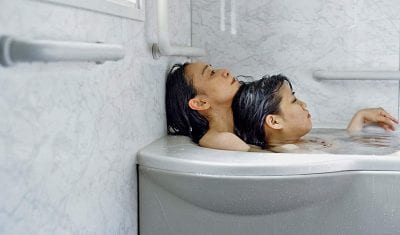 37 Seconds
By HIKARI (Japan)
23-year-old comic book artist Yuma is disabled both by profound cerebral palsy and her mother's belief that she is incapable of being independent. Now she discovers her sexuality, the true meaning of love and forgiveness.
Monday Feb 11, 1:30pm // CinemaxX 2
Thursday Feb 14, 3:30pm // CinemaxX 10
Festival Section – Panorama 
World Sales: knockonwood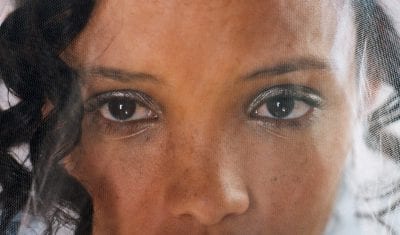 Flatland
By Jenna Bass (South Africa/Luxembourg/Germany)
"Flatland" is a journey of self-discovery for three different but equally desperate women, painting a vivid and unique portrait of femininity against a hostile frontier land.
Wednesday February 13, 3:15pm // CinemaxX 14
Festival Section – Panorama
World Sales: Match Factory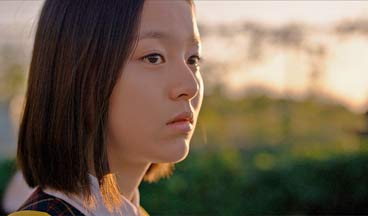 House of Hummingbird
by Kim Bora (South Korea)
Seoul, 1994 – in the year the Seongsu bridge collapsed, 14-year-old Eunhee wanders the city searching for love.
Sunday February 10, 6:15pm // CinemaxX 19
Festival Section – Generation 14plus
World Sales: Mass Ornament Films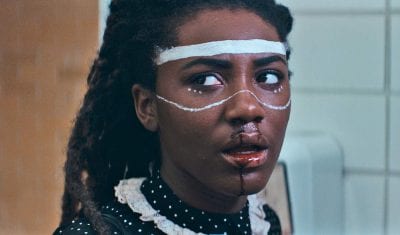 Knives and Skin
By Jennifer Reeder (USA)
Knives and Skin is a mystical teen noir that follows a young girl's disappearance in the rural Midwest and its effect on teens and parents.
Sunday February 10, 9:00am // Gropius Bau Cinema
Festival Section – Generation 14plus
World Sales: WTFilms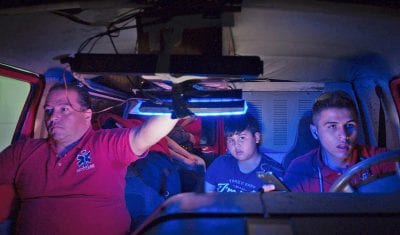 Midnight Family
by Luke Lorentzen (USA/Mexico)
The Ochoa family runs a private ambulance, competing with other EMTs in Mexico City. Trying to make a living in this cut-throat industry, the Ochoas struggle to keep their financial needs from compromising the people in their care.
Sunday February 10, 4:25pm // CinemaxX 11
Sundance 2019 – Special Jury Award for Cinematography
Sales agent: Autlook Filmsales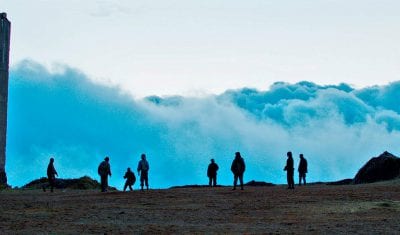 Monos
by Alejandro Landes (Colombia, Argentina, Netherlands, Denmark, Sweden, Germany)
On a faraway mountaintop, eight kids with guns watch over a hostage and a conscripted milk cow.
Friday February 8, 11:15am // CinemaxX 10
Festival Section – Panorama 
Sundance 2019 – Special Jury Award
World Sales: Le Pacte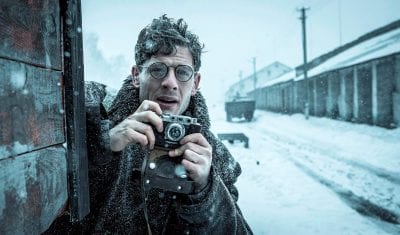 Mr. Jones
by Agnieszka Holland (Poland, UK, Ukraine)
The incredible untold story about Gareth Jones, an ambitious young Welsh journalist who traveled to the Soviet Union in 1933 and uncovered the truth behind the Soviet utopia and Stalin's regime.
Sunday February 10, 22:00 // Berlinale Palast
Festival Section – Competition
World Sales: WestEnd Films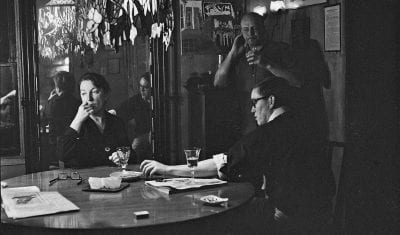 What She Said: The Art of Pauline Kael
by Rob Graver (USA)
Pauline Kael was a controversial and pioneering film critic who battled to make a name for herself, before writing for The New Yorker for almost 25 years. Through new interviews, we see how Pauline's unique voice was forged.
Monday February 11, 10:45am // CinemaxX 13
Festival Section – Panorama Dokumente
World Sales: Autlook Filmsales